Landscape modeling lights interaction
Youtube watch link of the video‍

Smart runway interaction
Youtube watch link of the video‍
‍
Youtube watch link of the video

The Kleader lighting follow-up system supports all external control DMX512 and TTL lighting styles, and can customize any lighting interactive effects. We can follow and interact with any lighting arrangement. (Note that it is true following, not jumping lights!)
Eight lighting styles:

Our company has made a major breakthrough in technology. Through a new type of three-dimensional radar, we can follow and interact with any lighting arrangement!
1. This system is the first choice for long-distance sensing, using single-sensor mode, which is extremely cost-effective.
2. This system is the overall control, in addition to the change of a single lamp, it can also control the overall change. The lamp and the lamp are connected, which is completely better than each single sensor solution.
4 kinds of light ground follow effects, freely selectable
1. Breath following effect
2. Flashing effect

3. Color block zoom effect

4. When a person is standing still, it will stay on constantly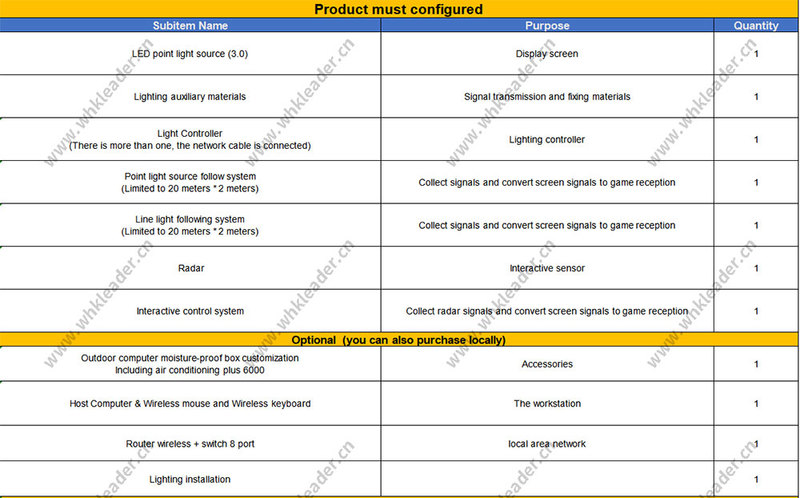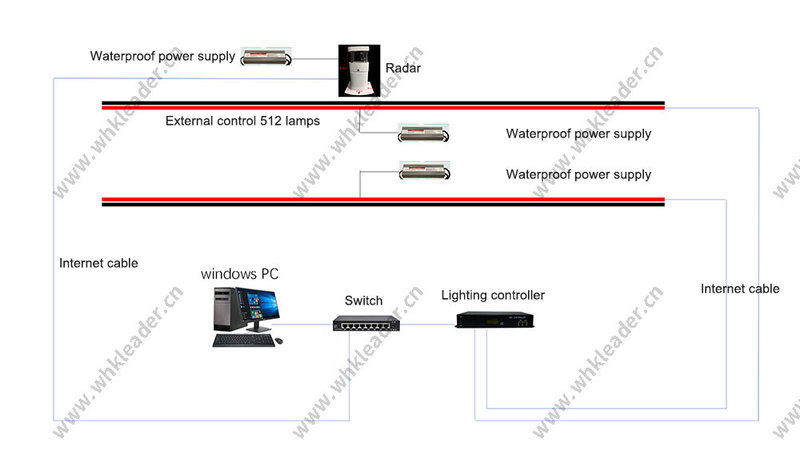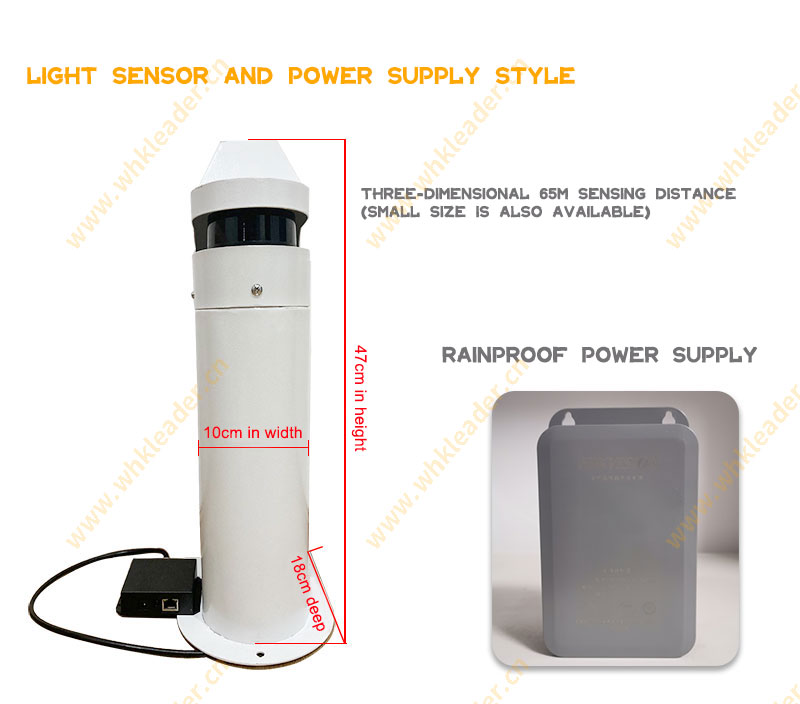 1.1 year warranty for hardware&components
2.Provide the specification of machine, to teach customer how to operate the machine;
Send photos and video to customers for reference;
3.Door-to-door service need extra charge!


keywords:Art lighting installation following system show interactive light path interactive control street lights digital art tube RGB wall washer,Interactive light art show installation museum in the park ground lighting 512 external control lighting interactive equipment digital art,Art lighting installation, Art lighting installation following system, Dynamic LED lighting, 512 external control lighting, light art exhibitions, Interactive lighting in the park,Smart track, AI track, running screen, smart trail, interactive lighting device,interactive public art installation