The kleader interactive light and shadow show series includes the following 6 models: holographic immersive projection, light and shadow jungle, whale island flower and butterfly valley, interactive flower sea, flower waterfall, and text interaction.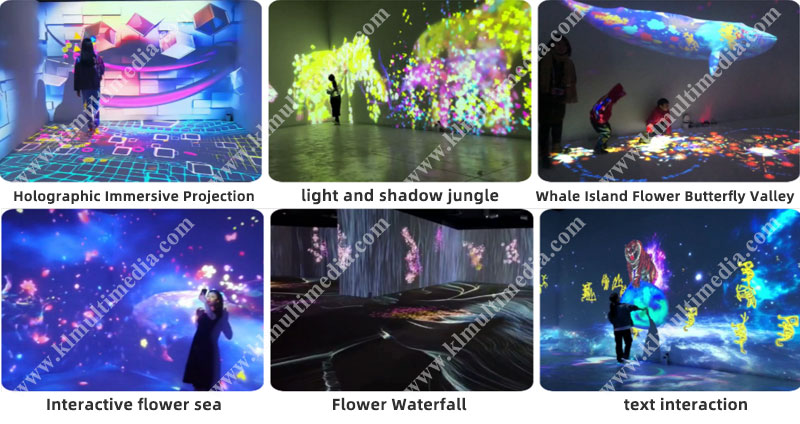 Kleader launched a standard immersive interactive experience hall, 50 free choosable 7 interactive scene customization, so that your daily theme is not heavy. More than the previous scene, each scene can support interaction, time consumption, more convenient communication, more standardized!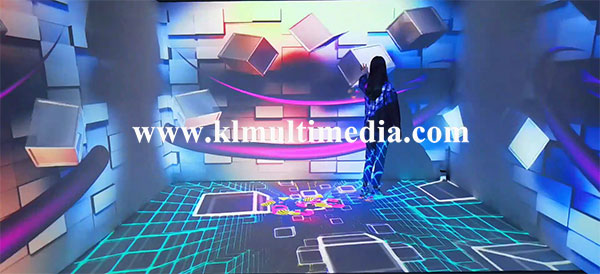 The body of the animal is covered with flowers. The flowers are born on the animal, bloom and fall off. When they touch the animal with their hands, the flowers will bloom and scatter.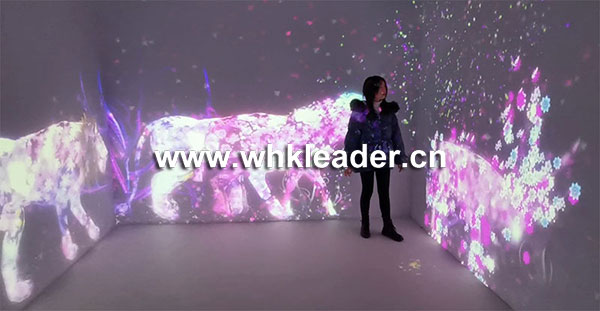 The colorful world of light and shadow takes you to perceive the unknown fantasy scenery, meet the dreamy whale island, the smart whale drives the colorful waves, swimming by your side, there are all kinds of interesting animals strolling leisurely under your feet, every time you interact The magical colors that will bring to this ocean world present a colorful and charming scroll.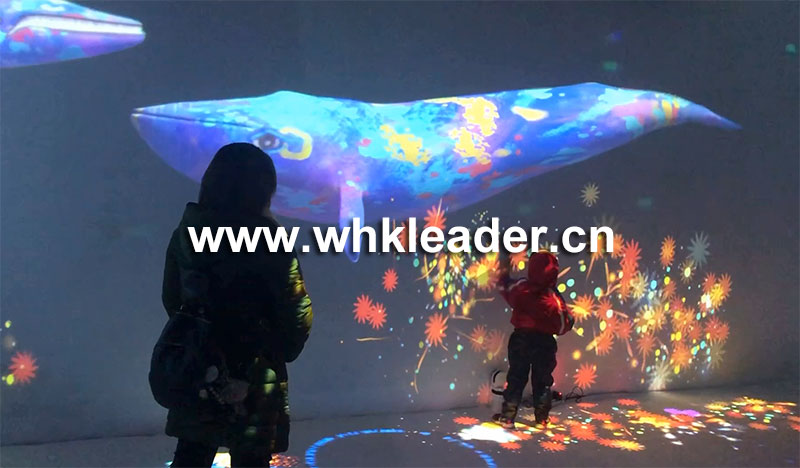 In the interactive flower sea, the audience seems to be in a virtual flower sea intertwined with light and shadow. Gazing at close range, reaching out to touch or stepping on flowers will affect the birth, blooming and even withering of flowers in the space.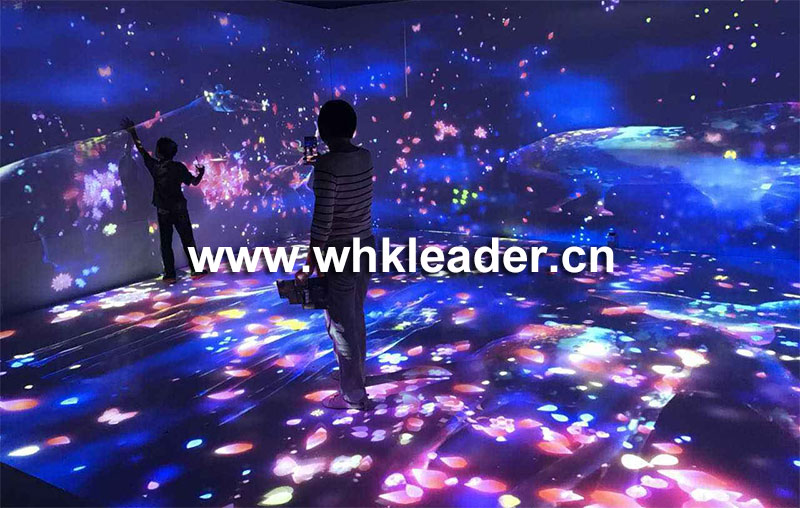 With flowers falling and flowing water flowing, you can feel the light and shadow art enjoyment brought to you by this VE vision. This work shows the three stages of light and shadow art of waterfalls in nature.



Three-in-one text interaction: This product contains three scenes: wind, fire, thunder and lightning, zodiac signs, and all things are born. The common natural phenomena and sci-fi phenomena are integrated into the software, and the characters and special effects are combined, and various elements such as abstraction, animals and plants are substantively displayed through interactive means.



1.1 year warranty for hardware&components
2.Provide the specification of machine, to teach customer how to operate the machine;
Send photos and video to customers for reference;
3.Door-to-door service need extra charge!


‍
‍
keywords:3D/5D immersive holographic, 360 immersive projection room,Immerses Viewers,Immersive art,museum of modern art,3D Virtual Reality Cave, immersive projection mapping, immersive projection technology, immersive projection system, projection maping 3d video, immersive projection interactive, immersive projection environment, led touch immersive, Immersive 3D visual feast art show projection, virtual world immersive, immersive interactive art installation, Immersive WaterFall, Immersive Ocean, CAVE VR SYSTEM, Immersive Restaurant Projection, Simulation Projection cube, Immersive Installation video projection,visual art show,Immersive Vision Room,touch sensitive projector,cave projector,arholographic interactive projection,interactive video wall digital projection,interactive projector system holographic,interactive projection systems,interactive projections,interactive holographic projection,interactive light projection,projection cave,inmersive interactive space