Product introduction:
Holographic dining table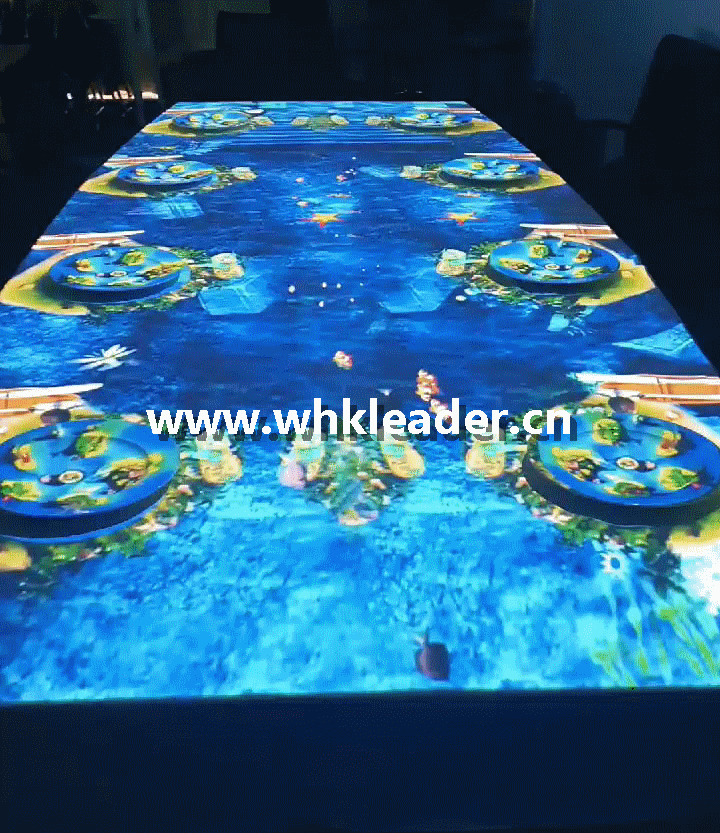 The holographic dining table uses advanced holographic projection technology to combine 3D virtual images with physical tableware and flat media to achieve an aesthetically beautiful image of the dining table. It presents diners with a sense of modern technology and satisfies the omnidirectional three-dimensionality of the diners.Sensory experience.Let diners taste food, wine, music and life in real and fiction, time and space!This is the unique charm of the immersive 3D holographic interactive restaurant!The holographic dining table fits perfectly with the restaurant, becoming a legend in the catering industry, and a product of epoch-making significance.

Note: Try to choose a plate above 30cm.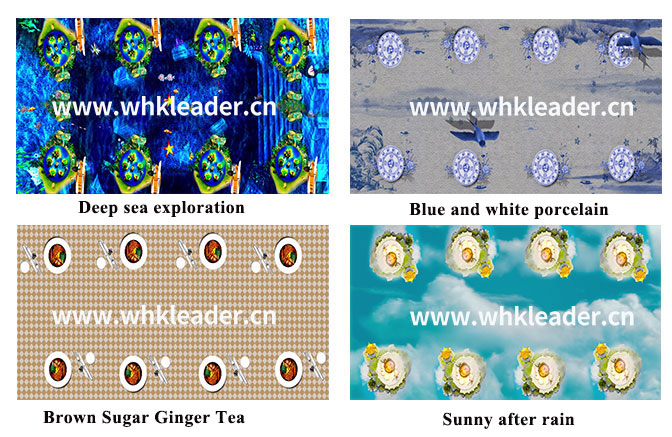 Immersive interactive holographic restaurant
Youtube watch link of the video
Holographic projection technology creates an immersive atmosphere for the 3D holographic restaurant. When you have a meal, a bird may fall on your hand, and when you move suddenly, it may fly away. You can also experience different environments immersively, such as cherry blossoms, forests, waterfalls, starry sky, sea, etc., which will deeply stimulate your taste, sight and hearing, making you come here once and will never forget.

Holographic Ballroom
Youtube watch link of the video
The 3D holographic banquet hall uses holographic projection technology to interpret a breathtaking visual feast. The changeable light and shadow effects create a stunning visual effect, which makes people experience visual changes during the appreciation process. The images on the wall, It seems to be separated from the real object and suspended in the air, bringing people a shocking visual enjoyment.

Holographic wedding
Youtube watch link of the video
The holographic wedding is through the holographic digital transformation of the traditional banquet hall, instantly immersing the couple and guests in virtual projection scenes such as virgin forest, underwater world, deep castle, romantic flower sea and so on. Break the convention and customary wedding arrangement, use holographic projection technology to create the dreamy effect of holographic wedding in the wedding hall

Holographic wedding dress
Youtube watch link of the video
The holographic projection wedding dress, the holographic projection technology is integrated into the wedding dress, and the exquisite 3D holographic image appears on the white dress, and the dress becomes dreamy like a magical trial, creating an unforgettable wedding for you.
Giant screen holographic interactive KTV
Youtube watch link of the video

Installation & after-sales service:
1.1 year warranty for hardware&components
2.Provide the specification of machine, to teach customer how to operate the machine;
Send photos and video to customers for reference;
3.Door-to-door service need extra charge!
Product attribute:

keywords:interactive holographic projection room scheme art portfolio ocean system 5d mapping dynamic wall cave automatic virtual environment,interactive 360° projection room cave 3D holographic magic space virtual world immersive system solution of panoramic interaction,Interactive Holographic Projection, Interactive Immersive Room, holographic projection, Immersive Room, holographic room, interactive projection mapping