Youtube watch link of the video

The role controlled by the player will move forward automatically, but there are various hollow walls in the way, the player needs to make a corresponding posture so as to pass through, the system will score according to your posture.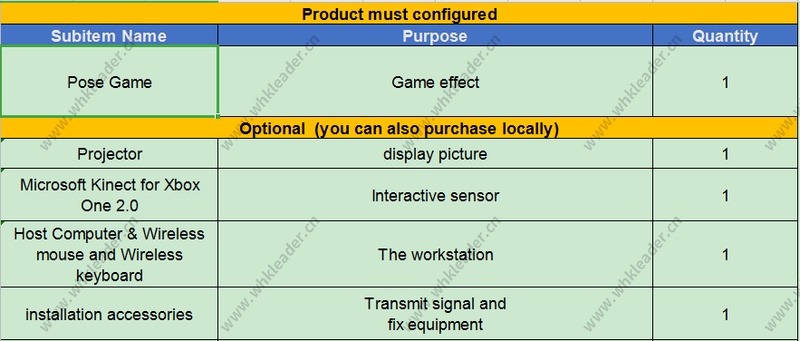 1.Posture, wall style, and background can all be changed.
2.For single screen,size is less than 5m,2 projection blended is supported!

1.1 year warranty for hardware&components
2.Provide the specification of machine, to teach customer how to operate the machine;Send photos and video to customers for reference;
3.Door-to-door service need extra charge!
4.Provide customized services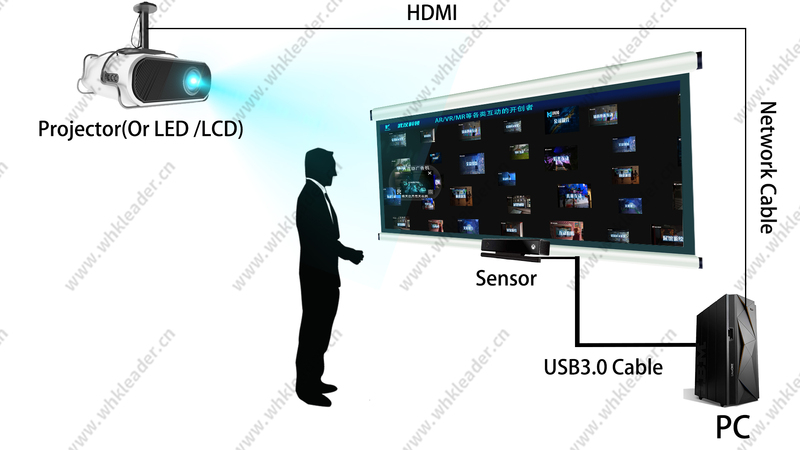 ‍
keywords:Interactive projection 3D wall AR pose games dynamic holographic digital art for children big screen kinect somatosensory wall is coming game,Kinect games interactive experience for kids projection pose game somatosensory wall dynamic immersive virtual holographic 3D body tracking,Pose Game, somatosensory wall is coming game, Kinect body tracking, interactive projection wall games, AR Somatosensory interactive system, Kinect games projection,Somatosensory gesture recognition interaction, virtual somatosensory interactive games, motion sensing interactive equipment