Youtube watch link of the video

Youtube watch link of the video


Projection device suspended from the top is used to project the image effect to the ground. When the visitor walks to the projection area, through the recognition system, the visitor can directly use his feet or actions to interact with the virtual scene on the projection screen. The interactive effect will change accordingly with your steps.

give 42 3D games and 200 regular Flash games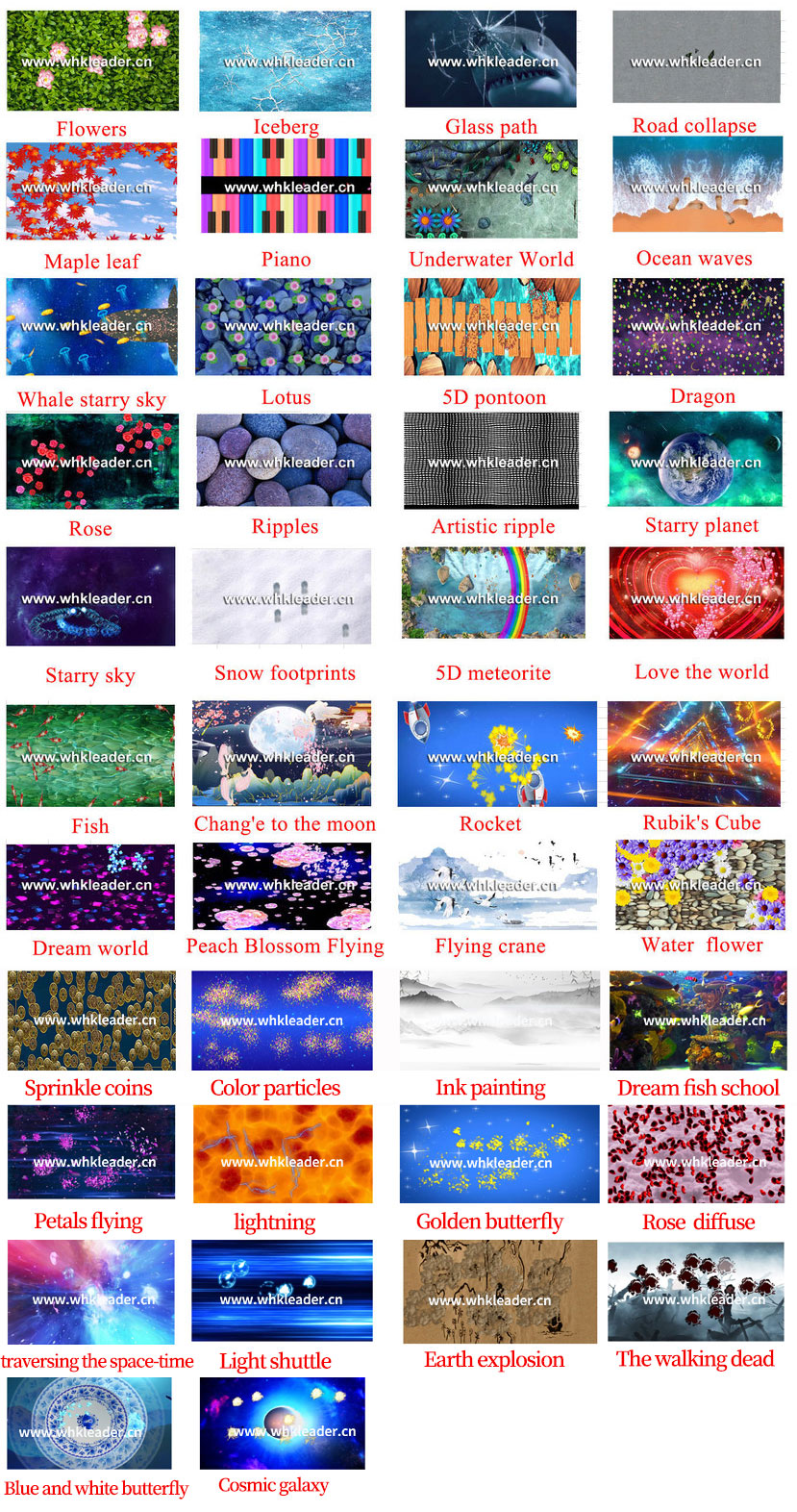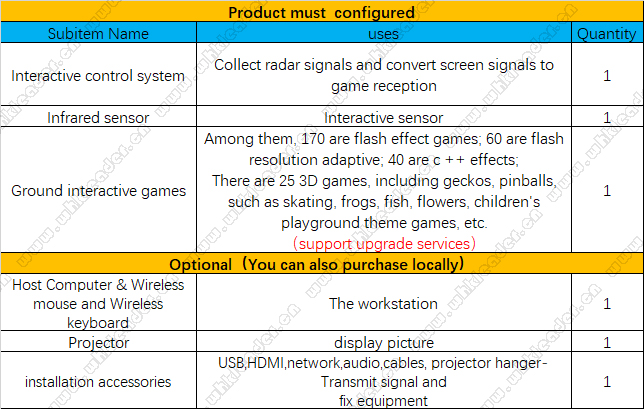 1. Easy to deploy, only 4 points are needed for single-screen calibration, and there are no restrictions on the ground material of the installation location
2. The game is rich, and most of the games can change the background image and video by themselves, and it is convenient to insert LOGO or slogan
3. Support automatic playing of advertisements when no one interacts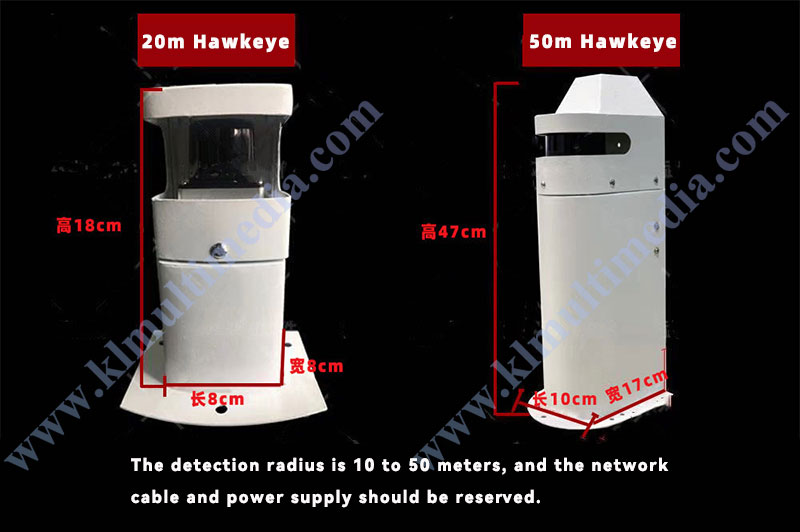 Indoor interactive all-in-one: suitable for all types of children's playgrounds and venues that can only be covered by a single projection

Includes accessories:

Separate all-in-one machine:


Portable interactive projector: (for indoor and outdoor use, use and go, not waterproof)

Single screen outdoor interactive projection lamp: (large area of open space and wall)

Outdoor projection cascade solution:
Kleader outdoor interactive projection project-Keling adopts professional outdoor projection moisture-proof box to install the projector. In addition to moisture-proof function, the moisture-proof box can also be optionally equipped with a constant temperature device. The ground part adopts waterproof radar and transmits through optical fiber (network) to realize ground interaction For projection, any camera focal length can be customized to fit any lens projector.
Moisture-proof box: (optional)


1.1 year warranty for hardware&components
2.Provide the specification of machine, to teach customer how to operate the machine;
Send photos and video to customers for reference;
3.Door-to-door service need extra charge!


keywords:3D/5D interactive outdoor floor projection games interaction infrared/radar sensory ground LED dance floor hologram art installation for wedding,3d holographic interactive floor mapping projector all in one design installation lighting led dynamic interactive Virtual ground children's games,interactive led floor, interactive floor, floor projection game, floor interactive projector, interactive 3d floor, magical 3d floor, 3d floor interactive, 3d hologram interactive floor projection, 3d holographic interactive floor projection, 3d holographic projection floor, all in one interactive floor game, defi magic interactive floor project system light, floor game interactive projector, floor indoor gameindoor 3d floor game,DYNAMIC FLOOR,floor mounted projector,interactive floorwall system,interactive floor projector game,3d hologram interactive floor projection,interactive floorwall projection system device,3d hologram flooring