‍

Youtube watch link of the video‍
Product introduction:
For the interactive touch wall, Wuhan Keling adopts the projection radar interactive technology. When visitors touch the texture (or projection screen) on the wall with their fingers, there will be a corresponding animation display, which makes the originally still animation "live".
This interaction integrates entertainment and science. When the experiencer touches the light bulb on the wall, it will show the corresponding change about the light bulb. The static world without color will also shine and move, and the wall will show A joyous scene, you will see animated images appear in front of your eyes. This digital wall technology provides eye-catching dynamic visual content, creating an interactive wall experience.
Technical characteristics:
The interactive wall is based on radar touch technology. The interactive touch wall projects static pictures (maps can also be used). The experiencer can provide audio feedback and exciting dynamic images by lightly touching a touch point with his hand.
Kleader Graphite Wall Case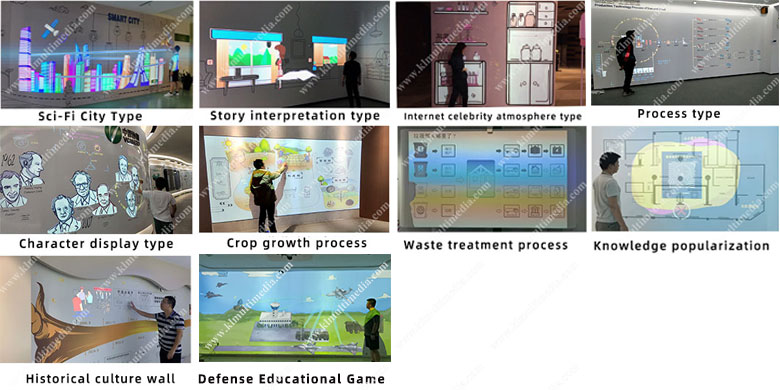 Youtube watch link of the video
System structure: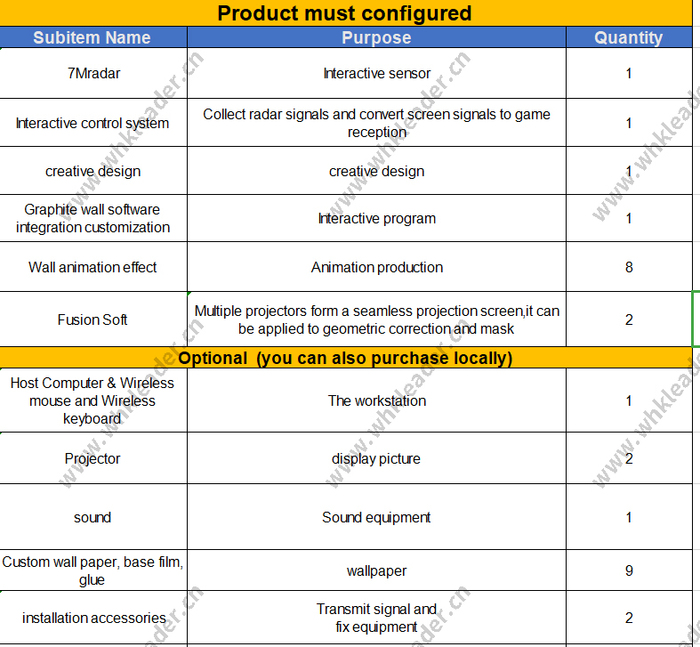 Advantage:
Interactive wall is based on radar touch technology.
How does it work?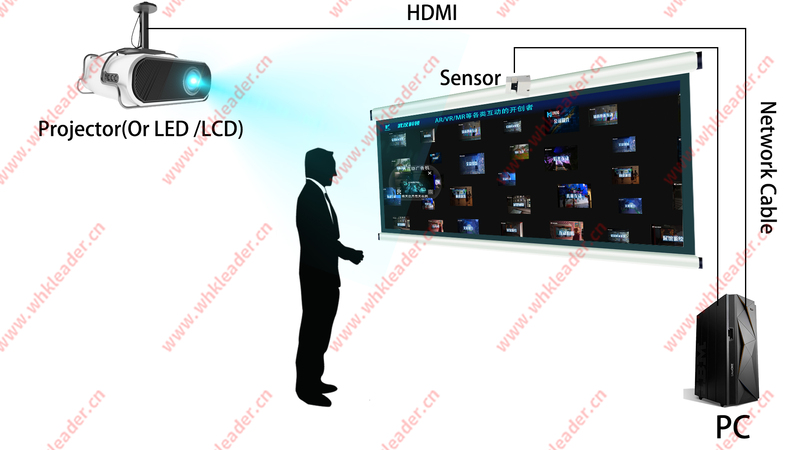 Installation & after-sales service

1.1 year warranty for hardware&components
2.Provide the specification of machine, to teach customer how to operate the machine;
Send photos and video to customers for reference;
3.Door-to-door service need extra charge!
4.Provide customized services
Product attribute

keywords:interactive story wall design digital interactive sketch wall projection touch museum wall interactive mapping conductive paint software,Interactive Design Story wall for exhibition musume 3D animation touch Board projector digital idea Conductive graphite system,interactive story wall, interactive wall design, interactive wall art, digital interactive wall, museum interactive wall, interactive sketch wall, interactive projection wall unity, Touch Interactive Story Wall, Graphene touch wall, interactive history wall, interactive animation touch wall,motion reactive interactive wall