The kleader tennis interactive game includes two types of interactive tennis and somatosensory tennis. It gives a new experience of the traditional classic squash game and greatly expands the functions of the traditional tennis court. Players can learn tennis through the displayed digital mode, and can exercise and exercise ball skills in the game. Not only can it meet the exercise requirements of adults, it is also great for children. An invaluable way to encourage kids to try new sports and improve their racket skills, hand-eye coordination and physical development. Keling provides multi-game modes so that children can have more and richer interactive experience. This is a cooperative game, meaning everyone can participate. It can cultivate children's collaborative ability and collective sense of honor.



Youtube watch link of the video‍‍
‍
kleader Interactive Tennis is supported by the projection system, which can transform any ordinary court into a digital training place with strong interaction and entertainment. Interactive tennis projection graphics combine simple, easy-to-play, highly acceptable games to give a new experience to traditional tennis games.
‍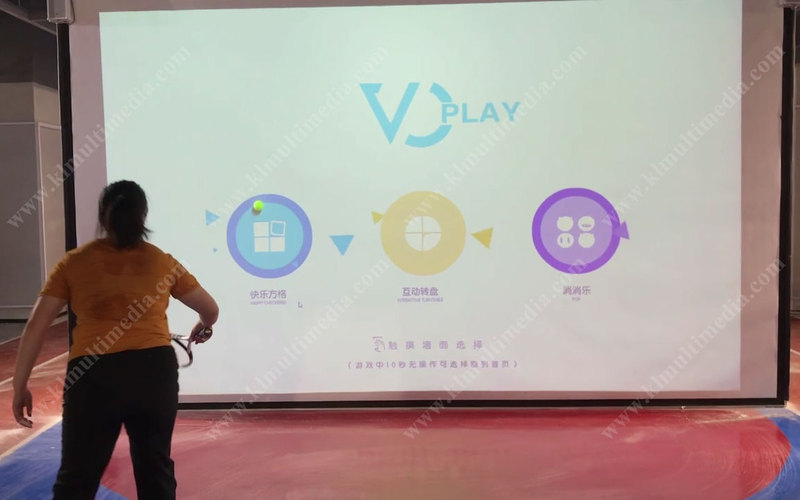 ‍

Youtube watch link of the video‍
‍
The kleader Somatosensory Tennis Game combines somatosensory and tennis. The experiencer can control the racket to hit the ball or score points by waving the right hand.
Supports two versions of horizontal screen and vertical screen. Support Kinect2, Azure Kinect, Obi-Light camera.
A large number of game elements and parameters can be customized and modified. For example: game name, tennis logo, court billboards, total number of challenged servings per round, number of challenged successful catches, etc.‍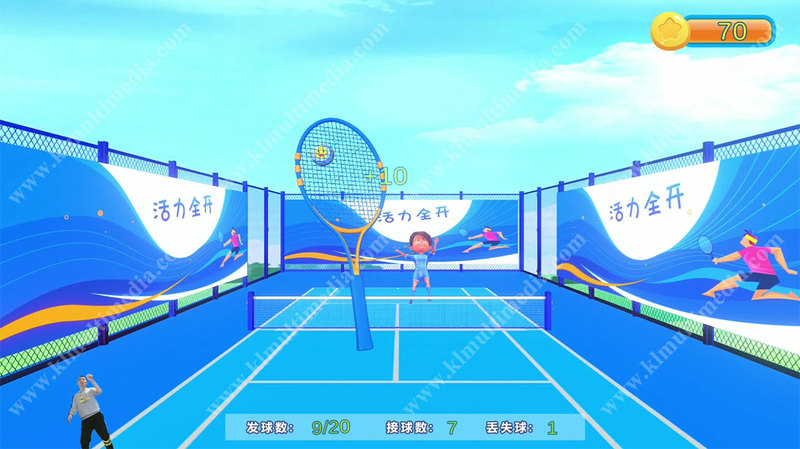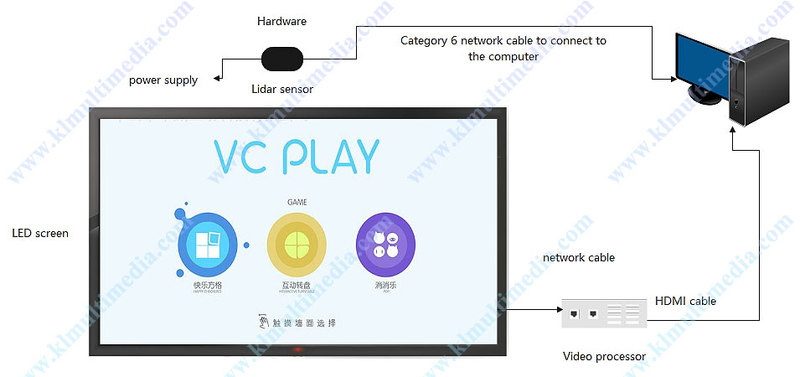 1.1 year warranty for hardware&components
2.Provide the specification of machine, to teach customer how to operate the machine;Send photos and video to customers for reference;
3.Door-to-door service need extra charge!
4.Provide customized services


‍
keywords:Interactive Tennis Coach for kids and beginner Fun With Balls games interactive tennis simulator wall Mixed Reality Sports and Gaming for children,Interactive squash wall games projection squash Visual Sports Systems Interactive Table Tennis Training System art wall laser touch module,squash sport play grounds, interactive tennis, interactive squash, interactive wall games, interactive wall projection, wall game for children,tennis interactive projection,interactive tennis wall,Somatosensory tennis games, somatosensory tennis fitness, somatosensory fitness games, tennis interactive training equipment, somatosensory tennis game equipment, virtual fitness interactive games, gym virtual interaction