Youtube watch link of the video‍
Youtube watch link of the video‍
Youtube watch link of the video‍
Youtube watch link of the video‍
Product introduction:
The virtual somatosensory dressing system supports customized development. It captures live images through the somatosensory camera in real time, and superimposes 2D pictures or 3D models of clothing on the images of the experiencer. The user selects different types of clothing to try on through gestures. Virtual clothing The size is automatically adapted to the body shape of the fitter (also can be controlled by zooming in and out and position), realizing the fusion of virtual clothing and the body shape of the real experiencer. The experiencer can also take pictures and scan the QR code to share in the circle of friends.
3D clothes finished product material library download, 8 finished products are optional.
Case picture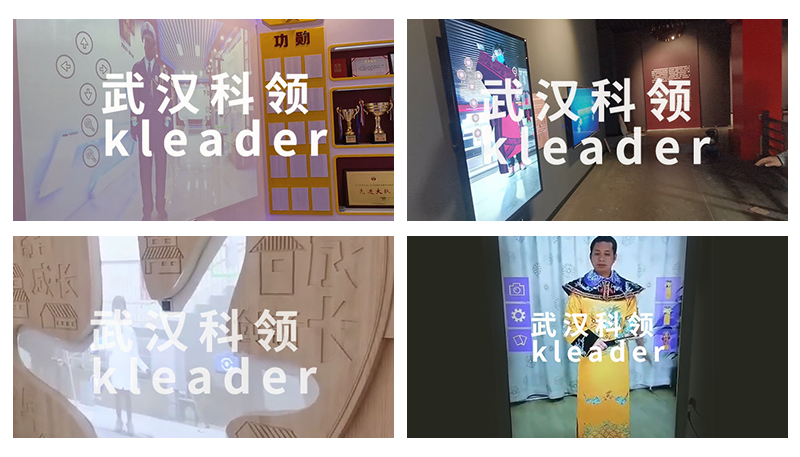 System structure:
1. When a person is detected, it will automatically give a reminder of the position, the player can complete all operations in the air, and the button will appear automatically to prevent false triggering.
2. Intelligent recognition of body shape, automatic adjustment of clothing size, manual adjustment and displacement, so that the height of the clothing fits various body shapes, and manual control of the size of the clothing to match the body shape
3. You can take photos and scan the QR code to share photos to your friends circle with one click
4. It can be turned on to identify gender, age, and face value, and for different genders, different clothes are provided by default, and it needs to be online to be effective!
5. The 3D version provides various theme exhibition hall clothing material libraries by default, and provides 8 styles. Also supports customization.
6. The 2D version can add clothes pictures by yourself, drawn according to the template, in PNG format, and there is no limit to the number of clothes
How does it work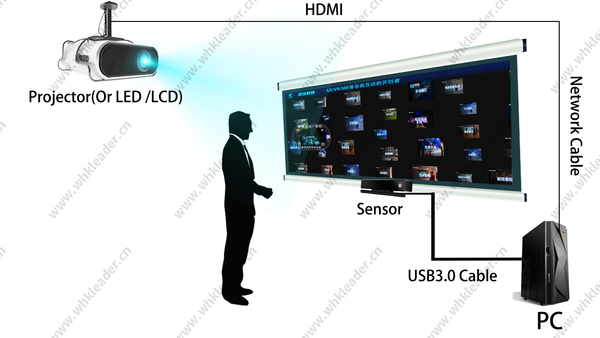 Installation & after-sales service
1.1 year warranty for hardware&components
2.Provide the specification of machine, to teach customer how to operate the machine;
Send photos and video to customers for reference;
3.Door-to-door service need extra charge!
Product attribute

keywords:interactive projection virtual mirror for clothing dressing room 3D augmented reality softwarevirtual dressing software AR costume try-on experience,3D virtual mirror for clothing cosplaying fitting tech AR digital changing room interactive projection somatosensory games Kinect augmented reality,Virtual fitting room, 3D Virtual Fitting Solution, 3D Virtual Cosplaying, virtual mirror for clothing, virtual dressing room, augmented reality softwarevirtual dressing software for museum