Product introduction:
Projection sand table: (upgraded version)

Youtube watch link of the video
Dual screen magic sand table

‍Youtube watch link of the video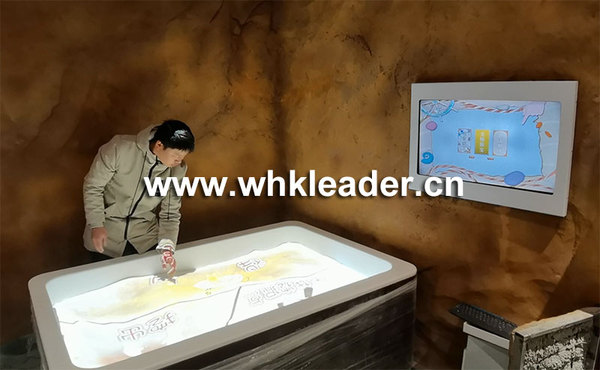 The "Projection Sand Table" is a product that is grounded and warm. It revolves around the child's nature of playing with sand, and uses the technology of interactive projection to give life to the sand. At the same time, it gives the child "turning hands into clouds, covering hands for rain, and wonderful hands making flowers", etc. Super powers, and through the "collision" and "collaboration" in the process of playing sand to stimulate children's creative desire and cultivate their hands-on ability.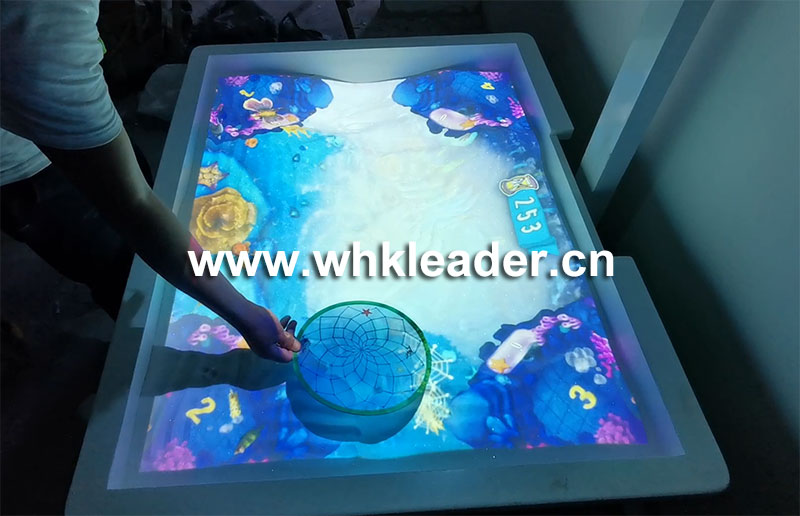 The key components of "Projection Sand Table" include Kinect sensor, DLP projector, PC host, etc. The hardware combination of projector + Kinecet can capture depth information after integrating technologies such as position tracking and recognition rendering.
There are Chinese and English versions "Beach Paradise", "Spring, Summer, Autumn and Winter", "Happy Fishing", "Magic Grassland", "Fantasy Sand Sea".
Warm reminder: There are many pirated software on the market. Pirated software cannot be modified. If there are problems, all kinds of reasons can be avoided. All contents of this product can be customized and modified.
System structure: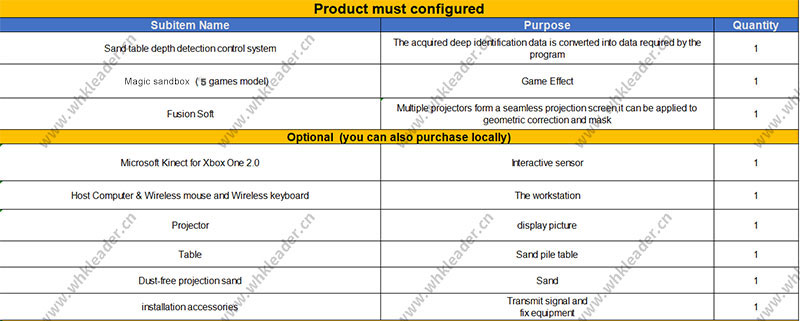 How does it work?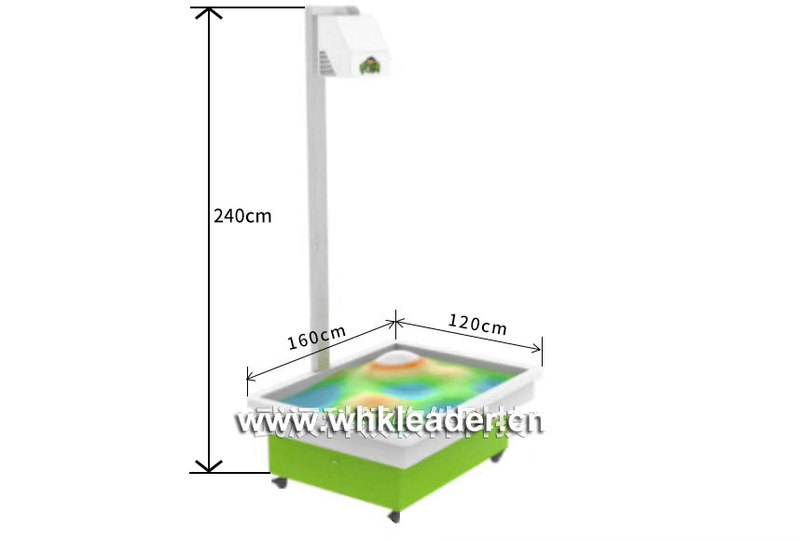 Installation & after-sales service
1.1 year warranty for hardware&components
2.Provide the specification of machine, to teach customer how to operate the machine;
Send photos and video to customers for reference;
3.Door-to-door service need extra charge!
Product attribute

keywords:Magic interactive projection sandbox game Kinect height map building blocks ar edube amusement magic quadrant fantastic sand table content,3D Augmented reality sandbox interactive children's museum projection kids AR video games interactive topographic map sandtable software,interactive sandbox, sandbox amusement, kids sandbox, sandbox for children, augmented reality sandbox, games for children sandbox building blocks, 3d interactive sandbox, ar sandbox, kinetic sandbox, interactive sandbox software, interactive sandbox content, kids interactive game ar interactive sandbox for,ANIMATED SANDBOX