The kleader somatosensory theme festival interaction has the following 6 games: MR immersive dinosaur interaction, MR panda hug, MR Christmas interaction, MR immersive Halloween fighting monster interaction, MR fruit cutting game, and dinosaur race.

Youtube watch link of the video
Put the player into the Jurassic world. In a virtual three-dimensional scene, various dinosaurs slowly walk past. When the player raises his hand, food will appear, and the little dinosaurs will rush forward.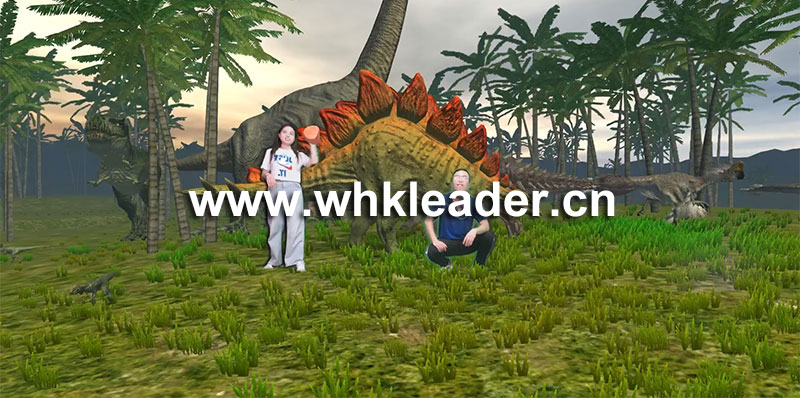 Buy it and get a dinosaur race game.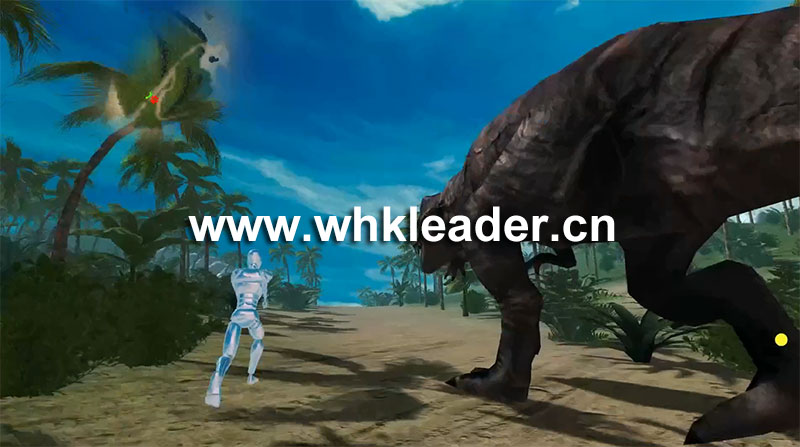 Youtube watch link of the video‍
When you pick a person into a bamboo forest to interact with a panda, the panda will roll towards you while holding a bamboo leaf.The gesture of turning and hugging back and forth is very cute.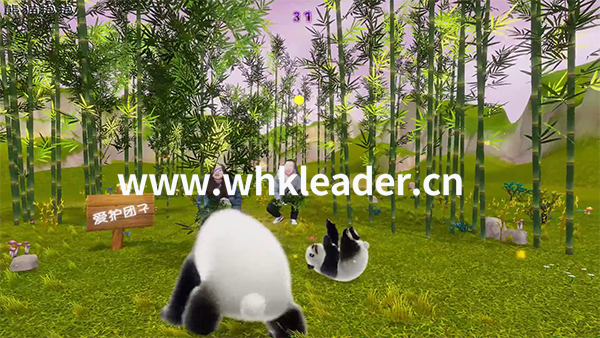 Youtube watch link of the video
On Christmas Eve, all kinds of Christmas characters come out to celebrate. At this moment, you can pick up snowballs and throw them on all kinds of Christmas dolls, and various response animations will appear. Come and have a happy Christmas snowball fight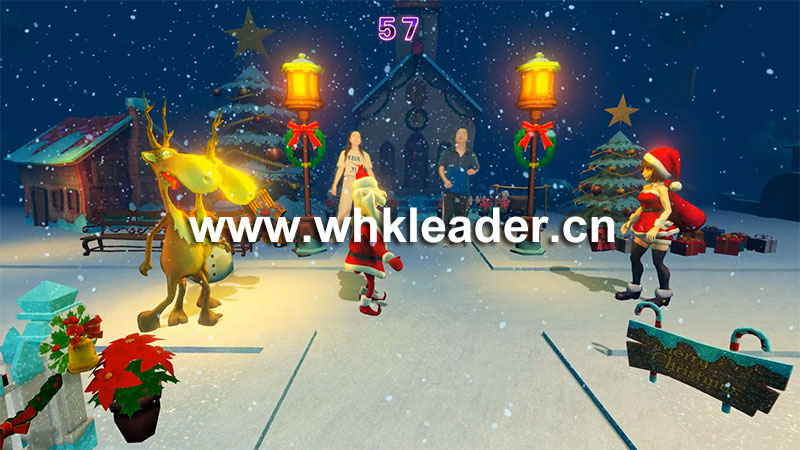 Youtube watch link of the video
On Halloween night, in the mass graves, various ghosts and monsters will appear. A hammer will appear in your hand. If you hit a monster, you will gain points, and if you hit a puppy, you will lose points.


Youtube watch link of the video
We have all played fruit cutting, 3D somatosensory cutting fruit is more cool, holding a ninja knife, cutting the fruit back and forth






1.1 year warranty for hardware&components
2.Provide the specification of machine, to teach customer how to operate the machine;
Send photos and video to customers for reference;
3.Door-to-door service need extra charge!


keywords:interactive projectors MR immersive games holographic human body Induction with games LED display indoor games for kids,interactive projectors AR games MR immersive games holographic dynamic digital art human body Induction with games for children,MR immersive game, AR games, human body Induction with games, interactive projectors, LED display games, games for kids