kleader Holographic somatosensory interactive fighting has the following 3 games: MR magic battle, AR real-life fighting, double dragon fighting.

Youtube watch link of the video‍
MR magic battle gives you real magic power. Touch the fireball ring with your hands, and then put your hands together, the opponent will also apply magic to you, this time you can avoid it and see who ends life first


Youtube watch link of the video
Collect real scenes and fight with virtual characters. You can interact through different actions, such as fire attack, qigong, defense, and you can also release tricks to immediately turn the real venue into a fighting space.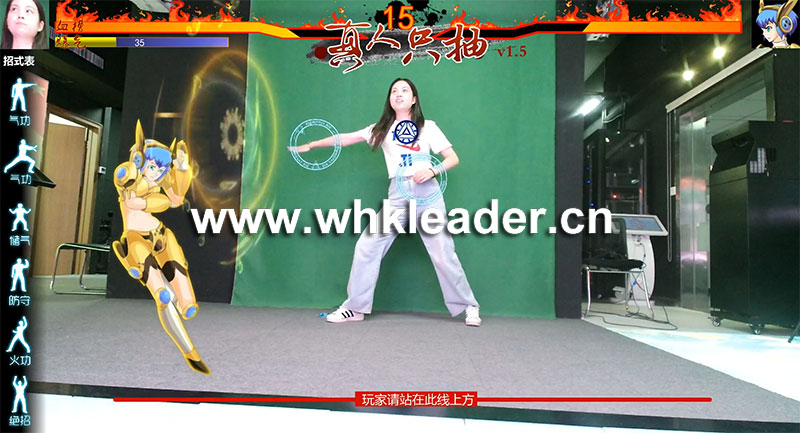 Youtube watch link of the video
Take your nunchaku and fight the bad guys with Bruce Lee






1.1 year warranty for hardware&components
2.Provide the specification of machine, to teach customer how to operate the machine;
Send photos and video to customers for reference;
3.Door-to-door service need extra charge!


keywords:interactive projectors Kinect battle game human body Induction with games 3D AR wall games for children fighting game holographic,interactive projectors Kinect fighting game human body Induction with games holographic immersive 3D AR augment reality Kinect Battle game, human body Induction with games, AR games, wall games, interactive projectors, Kinect Fighting game,vr arena