Kleader Somatosensory Red Envelope has the following three games: MR to receive the God of Wealth, Fortuna to the game, and somatosensory to receive the red envelope.

Youtube watch link of the video‍
This is an original interactive game that combines silhouettes of figures + element interactions!
Real-time tracking of players to generate virtual silhouettes, player silhouettes can interact with elements falling on the screen, including four effects: particle waterfall, digital flow, Christmas gifts, and red envelopes.
Support 1-4 people to interact at the same time, support Kinect2, customizable theme effects.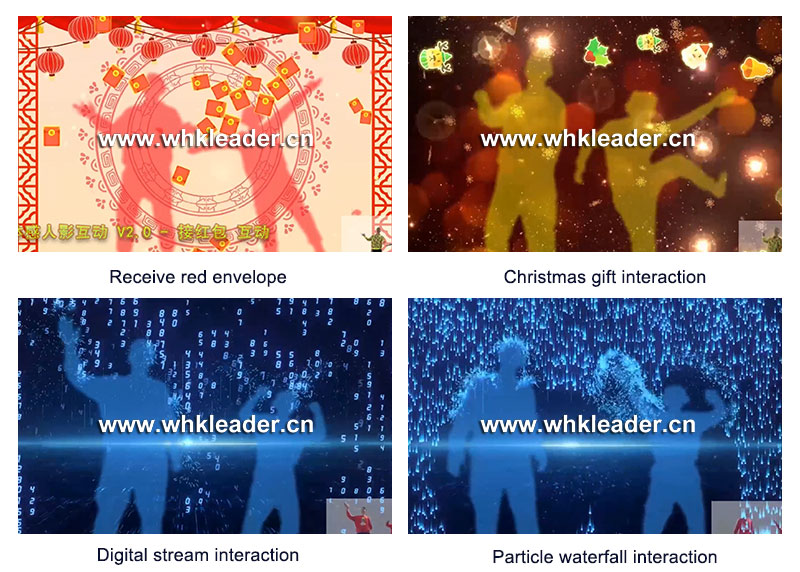 Youtube watch link of the video‍
Open your arms, catch the treasure and pour it into the 2-sided box, supporting two-player games.There are two kinds of treasures, gold ingots and paper money, and the two can cooperate to catch the treasures.


Youtube watch link of the video‍‍
This is a somatosensory game that controls the "virtual character" to pick up objects in the air.Players can obtain gold coins and ingots by moving their bodies left and right to avoid bombs to complete the challenge!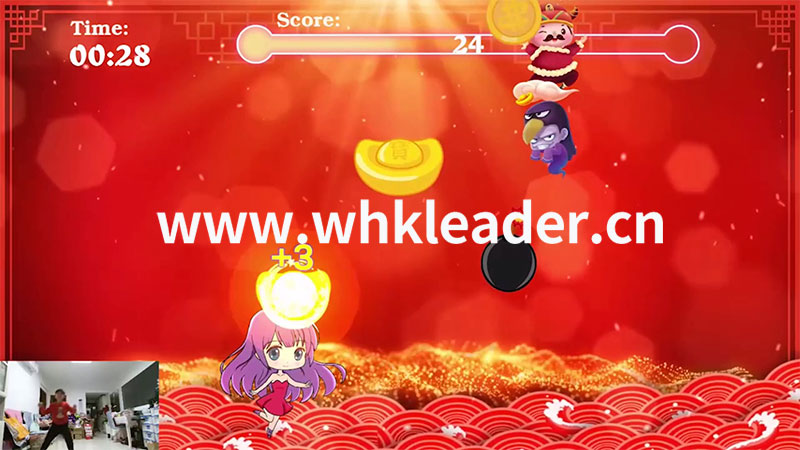 1.1 year warranty for hardware&components
2.Provide the specification of machine, to teach customer how to operate the machine;Send photos and video to customers for reference;
3.Door-to-door service need extra charge!
4.Provide customized services


keywords:interactive projection kinect games for children pick up gold coins annual meeting somatosensory game holographic dynamic digital art augment reality ,interactive 3D kinect games AR video big screen body tracking immersive interactive projection wall game for kids augmented reality holographic,Silhouette Physics Game, interactive 3D projection games, interactive 3D wall, Kinect games projection, Kinect body tracking, pick up gold coins