Youtube watch link of the video

Somatosensory bubble shooter interactive game. Players automatically mate into the underwater adventure scene without helmets, handles, remote controls and other items. They can use "two hands" to control the launch of bubbles to eliminate bubbles of the same color, and complete the challenge within the specified time.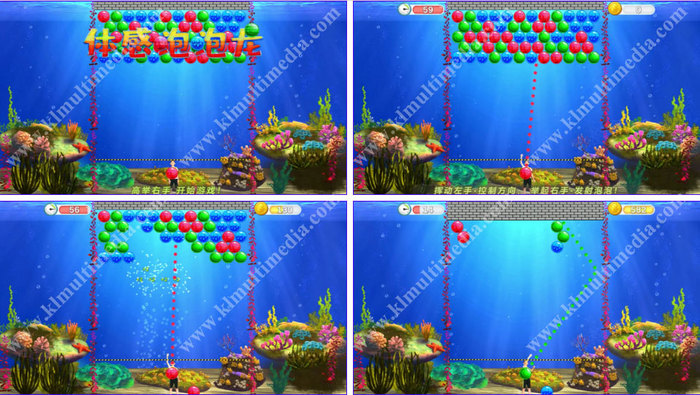 1. Customize the main elements of the game, such as: game title, bubble picture, game scene, etc.
2. A large number of parameters can be configured by themselves, such as: game difficulty, game time, challenge success score, etc., to meet the needs of multiple application scenarios
3. Support customization of various bubble dragon games, horizontal screen, vertical version, and multiplayer games
4. Customize the full screen top logo
keywords:Somatosensory bubble dragon, somatosensory interactive game custom development system, kinect game outsourcing custom development, AR large screen interaction, air-operated equipment, somatosensory games, AR interactive games, Kinect software, real human-sensing interactive games,