‍Youtube watch link of the video

Kleader children's interactive courseware games, the country's very comprehensive interactive learning courseware for children, a total of 249 games, mainly based on cognition, supplemented by puzzles and safety tips, learning while having fun. Create a new plan for preschool education!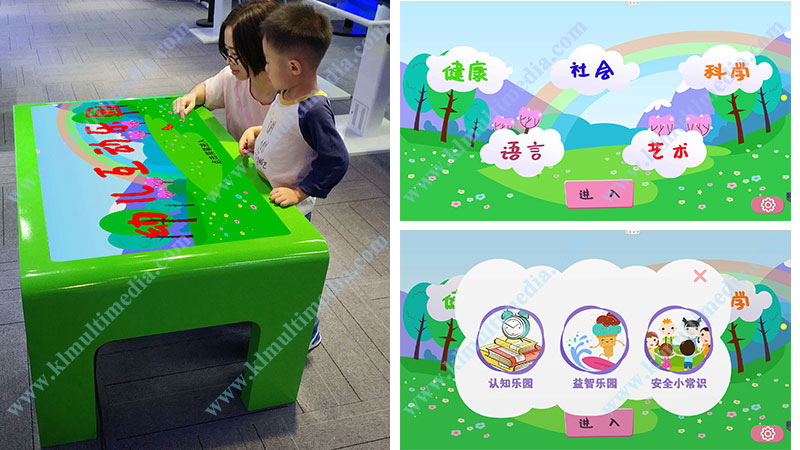 The hardware options are as follows, all adopt I5CPU, independent graphics card, 8G memory, and the hardware can be matched at will!
‍Youtube watch link of the video
There are 216 types of Cognitive Paradise, including understanding of animals, food, vehicles, sports equipment, daily necessities, clothes, plants, stationery, tools, musical instruments, furniture and home appliances, tableware, toys, etc. Children observe the simulation models of animals, plants, daily necessities, vehicles and other parts. The models can observe cognition from multiple angles. The purpose is to assist teachers in class and enhance children's interest and attention through visual effects.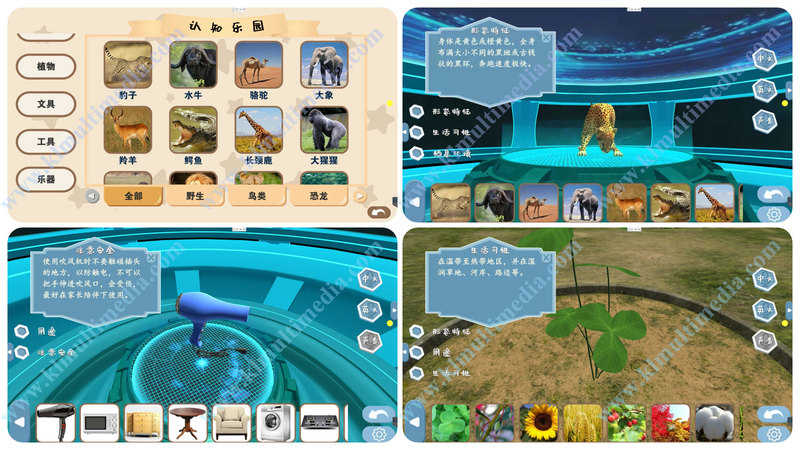 ‍Youtube watch link of the video
The puzzle paradise contains 23 mini-games. Through some mini-games and mini-interactions, it helps children improve their observation, concentration, memory, thinking and imagination, and allows children to improve their abilities in "playing in middle school and learning while playing".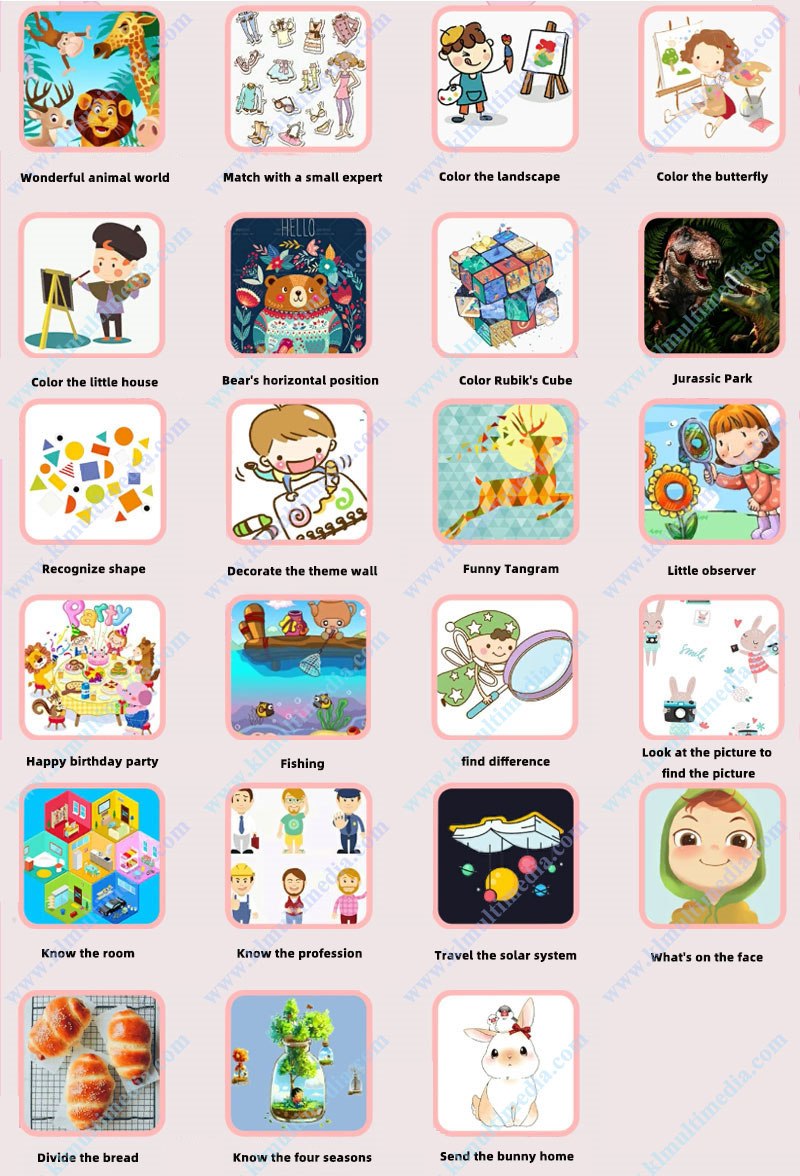 ‍Youtube watch link of the video
Safety tips includes 10 mini games, through some virtual scenes and virtual things, to simulate when encountering dangers or safety problems, and guide children what to do to avoid potential dangers or to guide children to strengthen their safety awareness.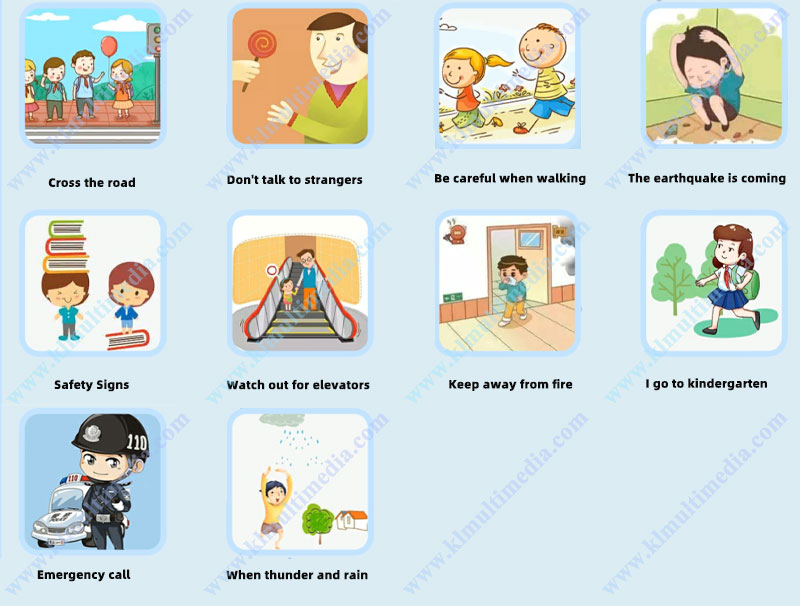 keywords:Children's puzzle interactive system, children's enlightenment learning device, virtual teaching system, safety education learning system, safety common sense learning equipment, educational interactive projection game, children's cognitive learning system, children's puzzle projection interactive game, interactive cognitive learning system, intelligence Develop virtual interactive system, interactive learning system for children, intelligent teaching equipment for children, intelligent painting device for kindergarten, children's daily safety education system, interactive equipment for children's playground, preschool basic cognitive education system, children's interactive learning machine, children's puzzle interaction, large Screen touch interaction, scientific wisdom interactive classroom, touch interactive painting, scientific cognition encyclopedia, desktop interactive education, multi-functional touch study table, large screen touch interactive game, smart classroom courseware, holographic virtual object learning, large screen touch to see pictures objects, multimedia children's art interaction